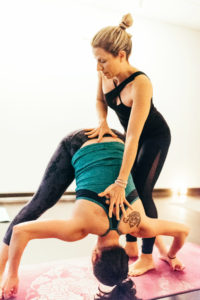 What do you strive for when you step onto your mat? Balance? Increased strength and flexibility? A chance to escape mentally?
Julie recognizes that everyone has a unique goal, or intention, when it comes to their yoga practice. As such her classes are never one size fits all.
Julie incorporates mindful breath work, innovative sequencing, aromatherapy, and an energizing soundtrack in her teachings. In addition to leading weekly classes at Ruah Studio and Annapolis Athletic Club, Julie conducts workshops and leads destination retreats. She also offers outdoor "Yoga By the Bay" sessions during the summer months.